Mobile cell check solutions capturing defensible data.
Automate security checks and cell checks with unrivaled power, speed, and precision.
Security rounds for swift, proof of presence.
Instantly scan your Hard Tags to log security checks in real-time with Mobile Command in dorms, perimeters, and minimum and medium classification housing units.
Power to log inmate-specific observations in seconds.
Log observations and interactions on any named inmate at anytime with WordBlocks, voice-to-text, or imaging. Collect key details in a variety of scenarios, including cell searches, high-risk observation logs, and more.
Gain real-time security round performance insight.
View your staff's security round performance by defining check times, locations, and monitor time remaining between rounds. Create audible and visual alerts, reminders, and email notifications.

Interfacing with your jail management system for superior data collection and communication.
Capture data in GUARDIAN RFID auto-linked to inmates and their cell assignments. Sync mugshots, keep separates, restrictions, and more from your enterprise system.
Quickly Log Inmate Observations, Interactions, and More at the Point of Contact.
Identify inmates wherever you deploy your GUARDIAN RFID® Hard Tags – ultra durable, non-hardwired wireless tags. Touchscreen log inmate observations, interactions, moods, behaviors, and much more quickly with our patented touchscreen WordBlocks™, while automatically associating every log entry with the inmate's name, booking number, and permanent housing assignment. AutoSync security round data in real-time.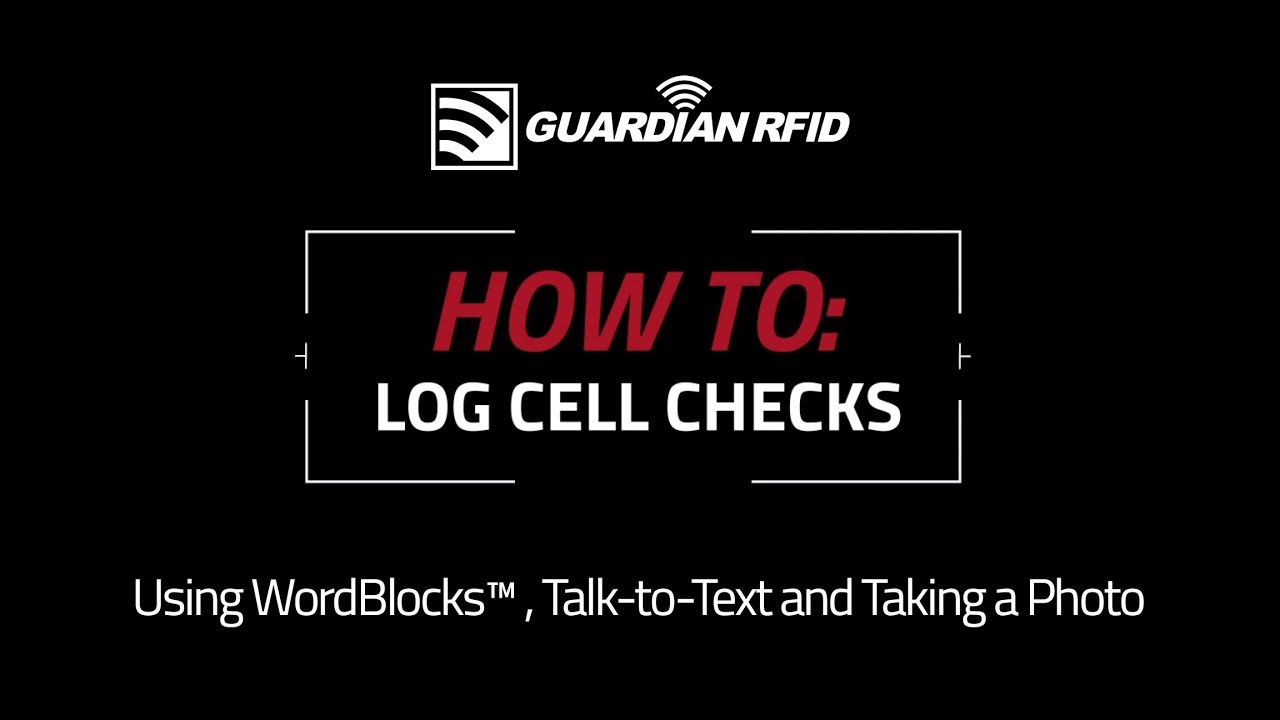 Validate staff presence.
Confirm proof-of-presence with GUARDIAN RFID Hard Tags mounted to individual cells, walls, restraint chairs, and more. Every cell check and security check is associated with a staff member's unique ID and name for accountability.
Weapon of mass data collection.
Cell Check technology supports fast, accurate, touchscreen logging to capture inmate moods, behaviors, interactions, and other observations with speed and precision. The embedded high-resolution camera in SPARTAN supports high quality imaging and video capture, as well as voice-to-text. There's virtually no observation, incident, or event that can't be logged by GUARDIAN RFID.
Real-time performance monitoring.
System-wide alerts and email notifications instantly communicate performance violations. Audible and visual alerts, as well as Web-based digital clocks easily help detention staff know when security rounds are due based on real-time performance.
Move beyond wands, QR codes, and barcodes.
Oct 23, 2017
- by Ken Dalley, Jr.
Switching from Guard Tour to GUARDIAN RFID
Correctional facilities using guard tour systems, like Guard1 or the PIPE are finding a lacking automation, reporting, and collaboration to ensure proper documentation and cell check compliance. Why are correctional facilities switching to GUARDIAN RFID?...
Don't Take Our Word For it.
Find out why these three Jail Administrators switched.
Jul 19, 2018
- by Camille Knighton
Why Jails Should Switch to Mobile Inmate Tracking
What is mobile inmate tracking? How much time is your staff wasting on paper-based systems? Is your safety and reliability suffering as a result of manual systems? This article discusses...