From Kick-off to hard tag mapping, and on-site trailing to job shadowing. We're here for you!
It's go time.
You've investigated. You've planned. You've chosen. Now it's time to implement. Let our experts help you stay focused on your business, and lead your implementation effort from Kick-Off to Post-Deployment. 
Walk through the implementation process
Watch this video to learn more.
Meet Director of Training, Greg Piper
With 15 years in corrections, he knows his stuff. He knows GUARDIAN RFID like the back of his hand and knows what you go through day in and day out. His passion for corrections is deep, and you can bet this on-site training and go-live shadowing will be unlike anything you've ever had before. There's no holding this guy back and he's quite the character...you've been warned.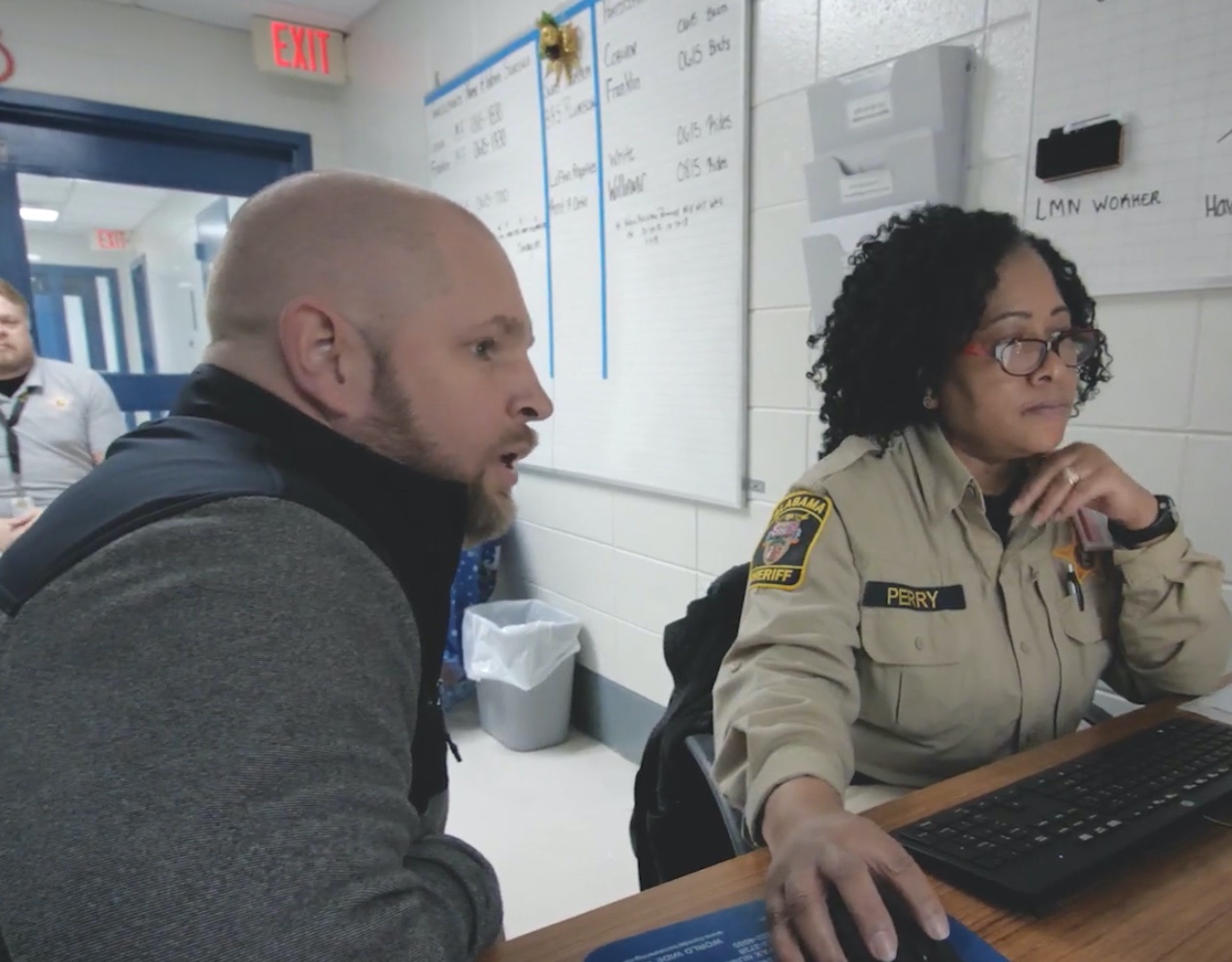 Five Common Questions
What's the implementation process like?
Implementing GUARDIAN RFID involves a six-phased process led by your GUARDIAN RFID project manager, assisted by your designated point of contact at your facility. The process starts with an official Kick-Off meeting and concludes with a post-deployment follow up meeting. Various tasks, from Hard Tag mapping to interfacing with your jail, offender, or case management system, is coordinated by your project manager.



How long will our implementation take?
The entire implementation from start to finish, including training and Go-Live, can span anywhere from 45-90 days.



Do you install the wireless network?
No. Your project manager can lead discussions recommending access point placement and overall use, but Wi-Fi installation is the responsibility of your facility, whether you're using your own IT resources or a networking vendor. GUARDIAN RFID can provide suggestions on optimizing your Wi-Fi network, but we do not sell, install, or support wireless networks.



What hardware does GUARDIAN RFID install on-site?
The only hardware installed on-site includes:
- Hard Tags (Rugged RFID Tags)
- SPARTAN (ultra-rugged Android scanners)
- ForceField Fixed Readers*



Who customizes our deployment of GUARDIAN RFID?
The GUARDIAN RFID Implementation Team helps lead much of the customizations you request. Our [trainers](/services/training) also provide instruction on how you can customize GUARDIAN RFID.

NOTE: Since GUARDIAN RFID uses a secure, private Cloud, there are no servers to install or support. And because GUARDIAN RFID is a Web-based application, there's no software to install. You only need a Web browser and high-speed Internet connection. We recommend Google Chrome. We also suggest FireFox and Safari, or the latest version of Microsoft Edge or Internet Explorer 10.0+.
Step by Step - What to expect
Read this blog to learn more about the implementation, configuration, training, and go-live processes.
July 3rd, 2018
- by Camille Knighton
How to Deploy GUARDIAN RFID
What do I need to know about implementing and deploying GUARDIAN RFID? How can I accelerate installation time and maximize staff adoption, all at the same time? In this blog, we answer the most commonly asked questions to...