Are you digitally logging activity?
If so, congratulations! If you need some assistance in this department, you're in the right place.
Do you dream of rifling through boxes to find information? Us either.
If you live in the real world...  
Logging may be shoddy: staff logs whenever they have time, or they feel like it.
Can't find it: because it's piled in a mountain of banker's boxes like how your crazy Aunt Sandra hoards her TV Guide collection. Don't be Aunt Sandra.
How's your defensibility looking? Perhaps a bedrock of just plain quicksand. You're drowning in mediocrity. And if you're a supervisor or a member of command staff, you're as complicit as anyone. Eventually, your sloppiness will bite you in the backside.
What are the basic principles of sound activity logging?

Capture every action, event, and observation everywhere you are. Turn managing, monitoring, and tracking activities into a powerful, singular, repository of operational dominance.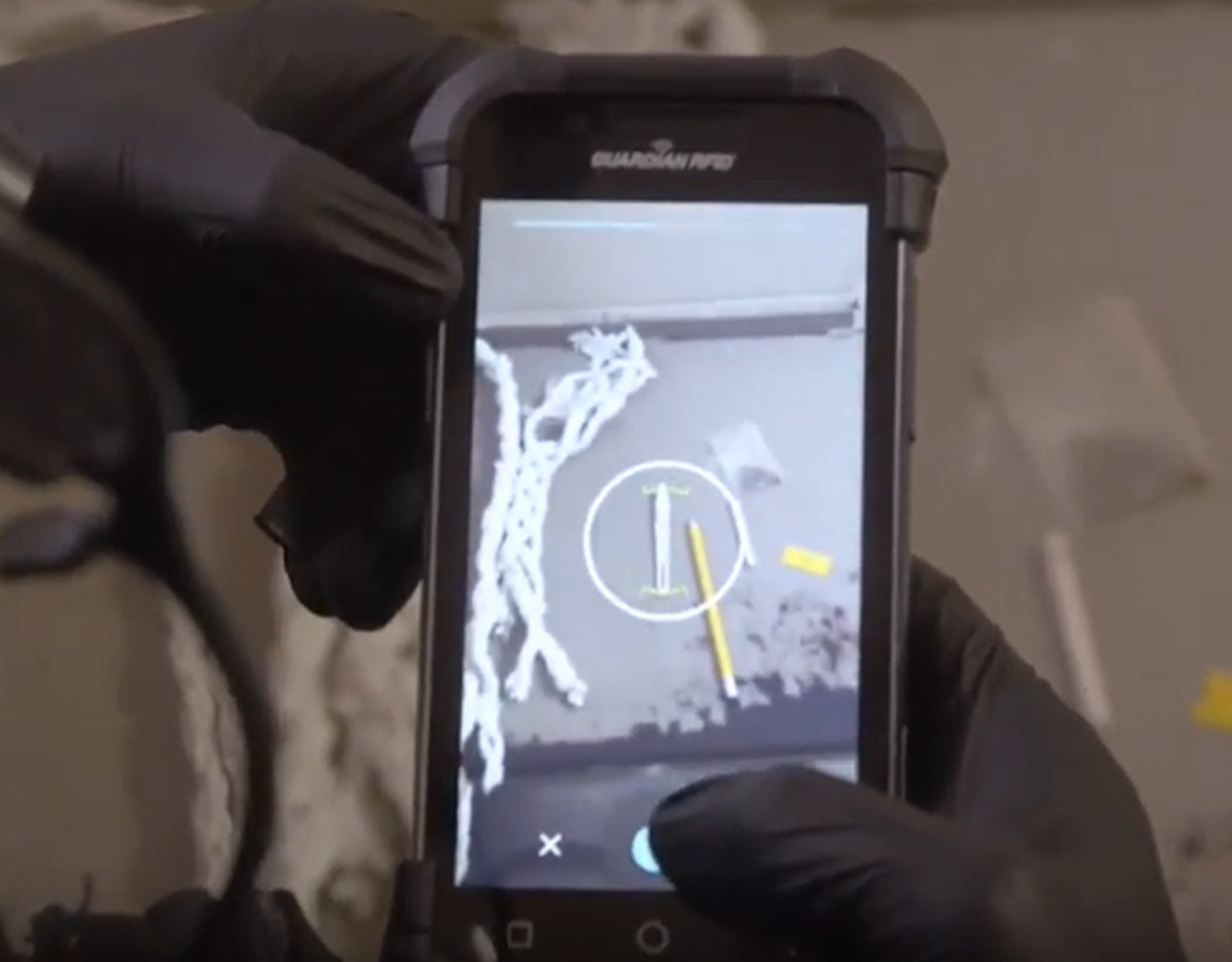 Log every action, observation, and event — everywhere you are – with the speed and precision of a surgical strike.
The most effective activity logging solutions combine speed and precision. It's like watching Kristi Yamaguchi doing a triple salchow. Or ISIS strongholds turned to glass. It's equal parts magical and mighty. And while you're automating your activity logging, you're sharing intelligence and data with your team members in real-time.
Next-generation guard tour tools capture inmate specific data.
Risk mitigation starts with capturing offender-level data in GUARDIAN RFID. Log what you see, what you do, movements, and what you give any inmate in custody. Now. As in, "I'm a master G.S.D. and I G.S.D. now," not when you get back to your desk like a New England schoolmarm. Did they teach you penmanship and posture during Academy on how to write into a log book? Negative Ghostrider.


Never go back to a paper log or workstation.
You take 20,000 steps per shift. There are attempts to manipulate you 24 hours a day. Inmates literally throw shit at you. Command and control your facility by logging and sharing data on your terms with corrections' only weapon of mass data collection. This is Operational Dominance, a powerful synonym for waterboarding. Who likes Operational Dominance? Real men and women who G.S.D.
Secure, Cloud reporting for powerful, real-time insight and investigations.
Gain total operational awareness from any location on any device. Dozens of pre-set reports, reporting tools, real-time activity feeds, historical data retrieval and dashboards turn your activity logging into a powerful nerve center of knowledge to optimize your inmate management.
What types of activities can be tracked with the GUARDIAN RFID platform?
What are you tracking on paper logs or typing into a PC like a day trader? Like the sarcastic schmuck you are, you're rhetorically thinking, "When was data entry and Home Row part of Academy?" Yeah. Of course it wasn't.
Have your list?Good. 
It's probably long. Cell checks, movements, programs attendance, razor passes, showers, meals, recreation, law library, medications. The list can go on, and on, and on.If you enjoy paper logs, or manually entering memorized information into a workstation, go bother someone else. We help Warriors in their pursuit of digital transforming their team to carry out their mission set: care, custody, and control. 
Cell Checks / Guard Tours
Log observations and interactions on any named inmate in real-time with use of defensible WordBlocks, voice-to-text, or image capture. Collect critical details in a variety of scenarios, including cell searches, high-risk observation logs, pat-downs and more.
Security Rounds
Execute location-based security checks for proof of presence with SPARTAN and Mobile Command. Perform lightning-fast audits by viewing your data in one centralized location, from any device, with concrete defensible reporting.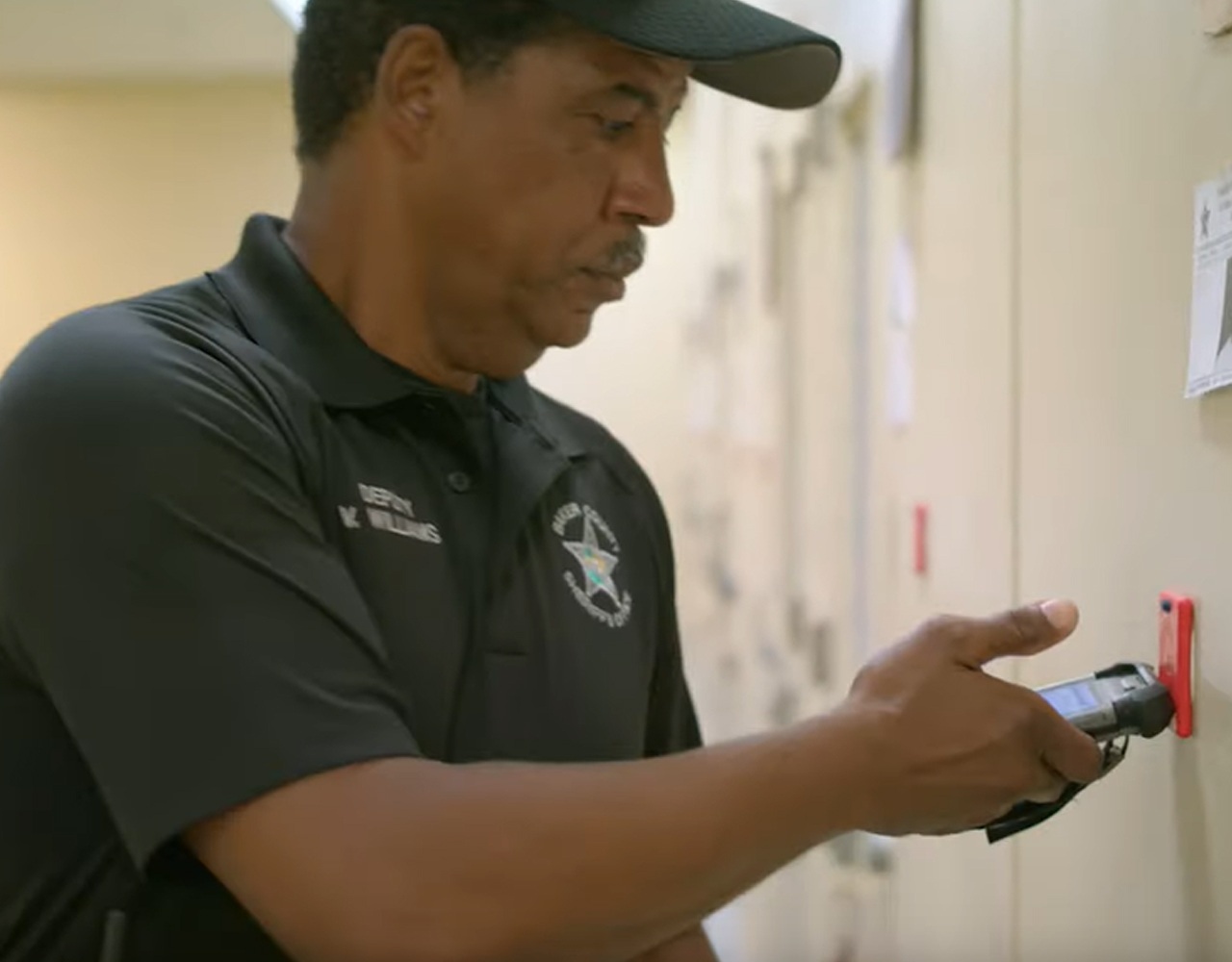 Track Movements
Get the facts in real-time. Which inmate left and when? Where did they go? When did they arrive? When did they return? GUARDIAN RFID answers these questions with lightning-fast precision so that you know where every inmate is, right now and historically.
Headcounts
Allows line staff to eliminate paper and manual processes, including radio traffic, by using RFID inmate identification to auto-identify inmates in real-time, and reconcile formal and informal counts automatically. Supervisors access real-time reporting to manage, monitor, and track headcounts in both housing and non-housing unit areas.
Meals
Automate meal management to reduce grievances of "not getting my meal", track dietary restrictions, monitor consumption, record accept or decline of meal, and more with ease. Even use the Take Photo feature to provide defensibility in providing special request meals.
Supplies
The SPARTAN allows inmate specific logging of both non-hazardous and hazardous or returnable items. Hazardous items will appear as an icon on not only your SPARTAN, but all SPARTANS at your facility letting all staff know which inmates have returnable items.  Customizable WorkBlocks for standard-issue supplies are set up to meet the needs of your facility.
Pill Calls
Create, manage, and administer your medication administration records with electronic signature support, pill count tracking, medication allergy identification, and more.
Keep Separates or No Contacts
Making all staff aware of a "Keep Separate" or "No Contact" is critical for the safety of both inmates and staff. Whether in the same or different housing units, all staff is alerted of inmates with No Contact status via the SPARTAN.
Recreation & Out-for-Hour
Jail standards for recreation can differ greatly from state to state. We provide the ability to track rec time, out-for-hours, and specific rec areas (inside or out) for your facility. Know who is where, when they arrived and when they left, and access real-time inmate specific reporting confirming rec time jail standards are being met for each individual in custody.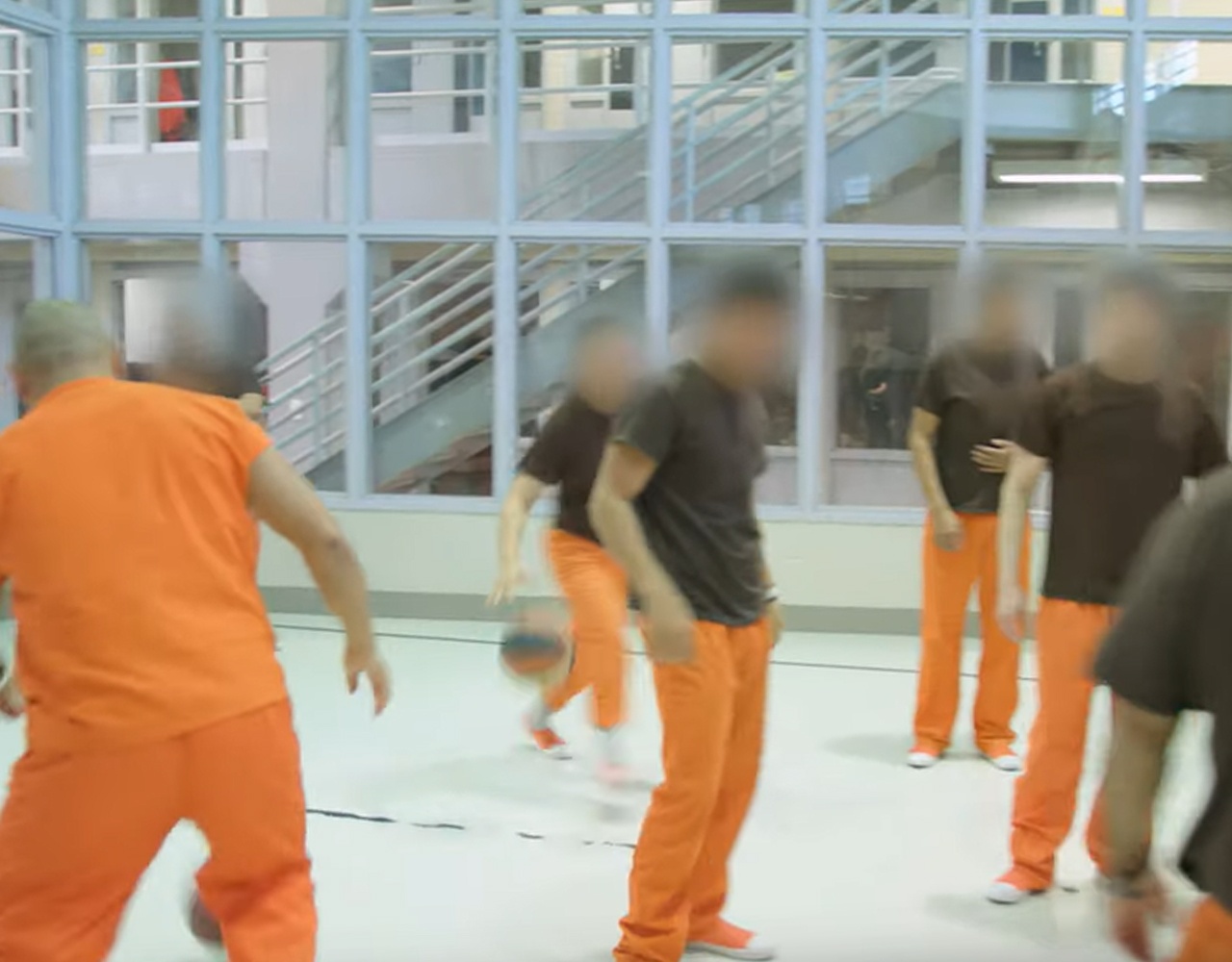 Access to Law Library
With a supreme court ruling requiring facility authorities to assist prisoners in the preparation and filing of meaningful legal papers by providing prisoners with adequate law libraries, having defensible data proving the inmate had access to that law library is critical.
Log Commissary
Avoid grievances by logging inmate specific commissary delivery right on the SPARTAN. To meet your facility needs, options such as requiring an inmate signature, or adding the ability to track specific items that are being delivered are available.
Inmate Appearance
Inmate appearances may change from time to time by cutting their hair, or change of facial hair. Capture an updated photo of the inmate using a SPARTAN, and both the GUARDIAN RFID OnDemand reporting platform, and SPARTANs will be updated with a current image. If a new wristband or ID card is needed, you'll have the most update to date image of that inmate.
Observations or Behaviors
At any given time throughout the day, and most likely right during the middle of rounds, you may need to log an observation, behavior, or incident. Quickly log the incident when and where it happened. The use of WorldBlocks and the voice-to-text feature in combination with the ability to capture images and videos allows staff to capture the incident in real-time with accurate and defensible data.
Legal Mail
Capture accurate data requiring both staff and inmates to verify the passing of legal mail. With features such as photo capture and the ability to obtain an inmate's signature right on the SPARTAN, you're provided with defensible data verifying the transaction occurred.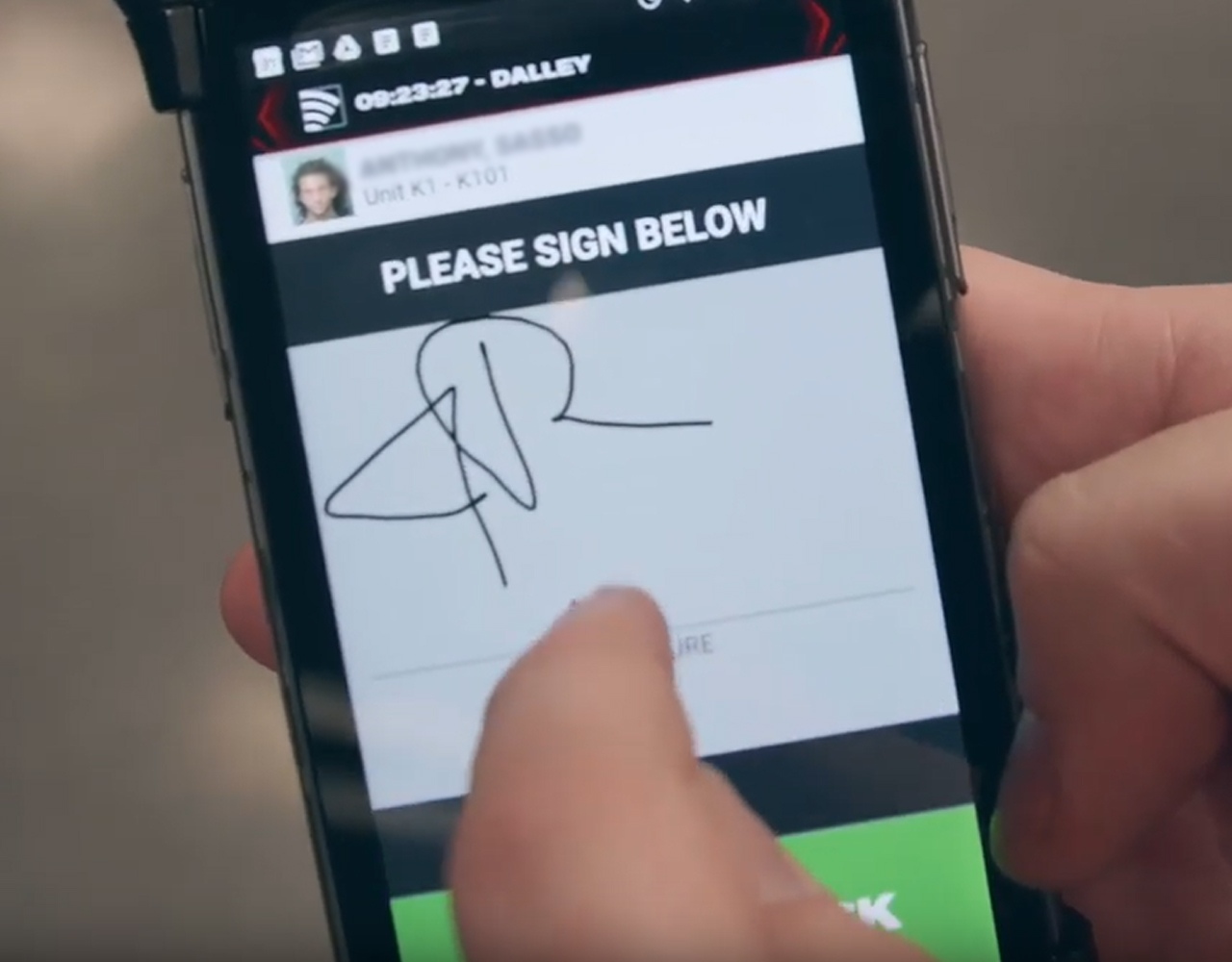 Contraband
Whether during a cell check or pat-down, if contraband is found, you're able to capture the incident when and where it happened. The use of photo and video combined with the talk-to-text feature provides accurate logging of the incident.
Power of Accurate, Defensible Logging
Corrections professionals singular mission is to provide safety and security. When they're tied up writing or typing behind a desk filling out information, they're not doing what they do best.

Corporal Christopher Greiner

Brazos County Sheriff's Office

Bryan, Texas
SEE HOW GUARDIANS WORK BETTER, FASTER, AND MORE EFFECTIVELY.
The implementation and rollout of GUARDIAN RFID is arguably the fastest, easiest project that I've been a part of in the last 15 years.

Jim Ward, IT Director

Denton County Sheriff's Office

Denton , Texas