Fixed readers identify inmates by RFID Wristband or RFID Card confirming presence and location.
Effective, affordable, and easy to deploy.
ForceField readers are effective in automating identity, presence, and time and attendance wherever inmates may be present, including:
Court transports

Monitoring progression through booking process

Programs rooms (to manage inmate participation in scheduled programs)

Recreation yards

Inmate worker areas (kitchen, laundry, work release, etc.)

Medical arrival (and departure)

Visitation

Multi-purpose rooms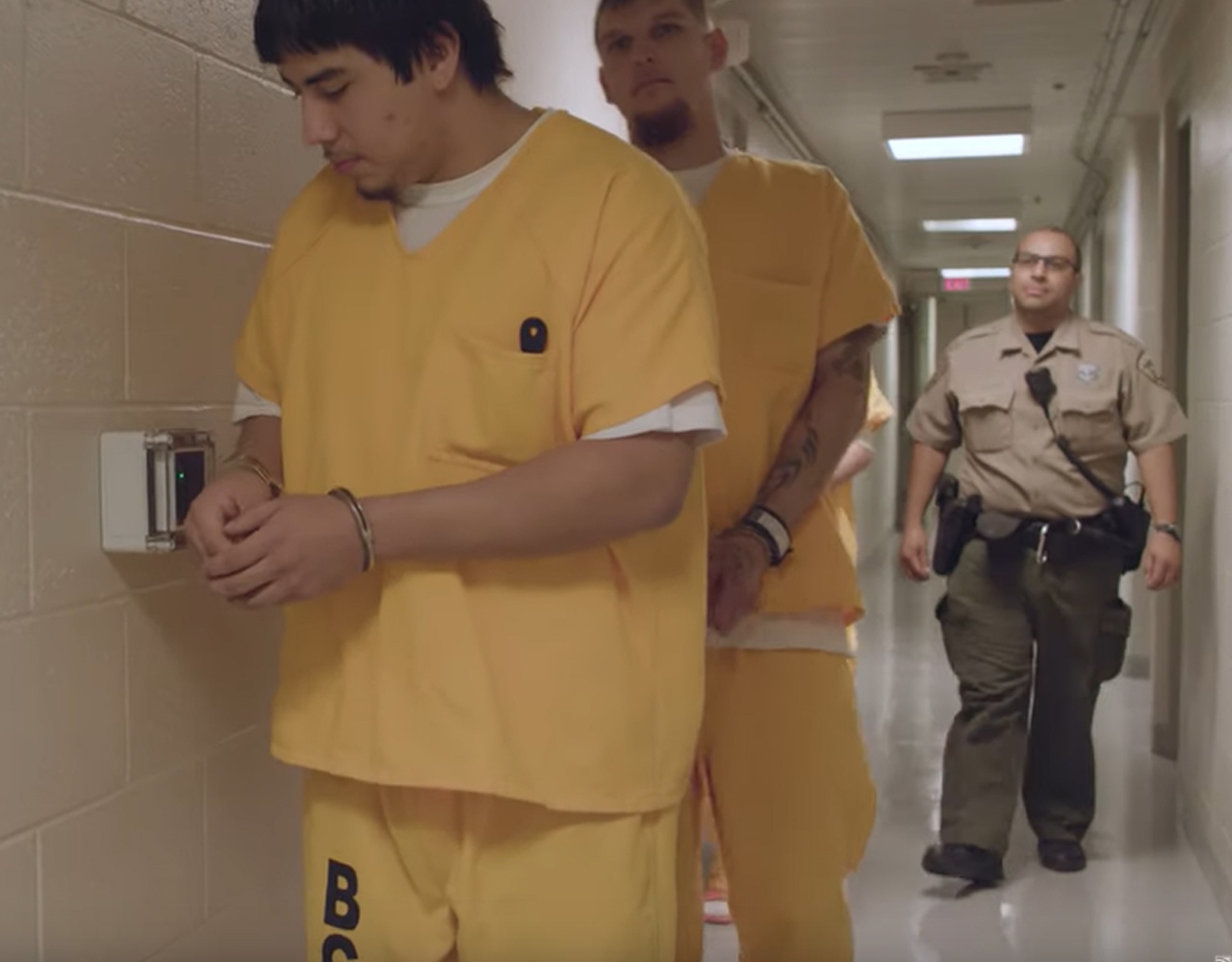 Auto-ID inmates by RFID wristband or RFID Card.
Scan inmates by RFID Wristband or RFID card to verify inmate identity, location, and manage movements.
Powerful, durable readers.
ForceField readers support Power over Ethernet (PoE) for quick, easy rollout and are encased in an indestructible, fully weatherproof enclosure for maximum durability. LED lights and audible notifications help verify reader performance and usage.